Recently, the internationally renowned private label market non-profit organization PLMA (Private Brand Manufacturers Association), based on the outstanding performance of the respiratory rate oximetry product, presented the "Innovative Product Award" to Walgreens, the largest drug and food chain in the United States. ". Beijing Choice Electronic Technology Co., Ltd (hereinafter referred to as "ChoiceMMed"), a subsidiary of ChaseSun Pharmaceutical, won this honor as the supplier of Walgreens respiratory rate oximetry product. It is reported that ChoiceMMed's respiratory rate products have been certified by the State Food and Drug Administration of China and the US FDA 510K, and the market prospect is very broad.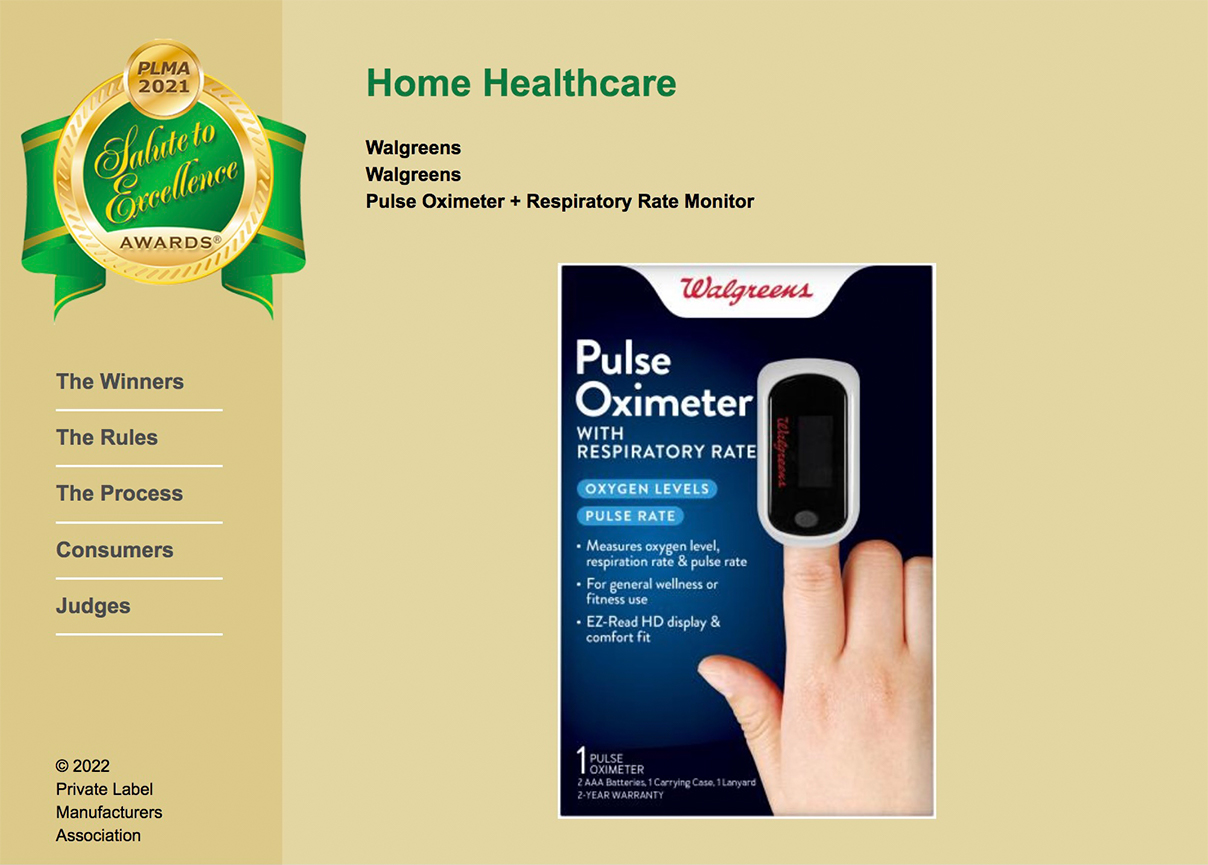 PLMA was established in 1979 and currently has more than 4,000 members from more than 70 countries. The award is an international annual best product selected by relevant experts after comprehensive evaluation of innovative products provided by retailers, wholesale manufacturers, and intermediaries in the global field from multiple dimensions such as quality, performance, and function. Past winners include well-known companies such as Coca-Cola and Johnson & Johnson.
The "Innovative Product Award" issued by PLMA is a full recognition of the oximetry product with the parameter of the respiratory rate. In the field of blood oxygen, in recent years, the ChoiceMMed medical team has continuously increased investment in research and development of innovative projects, and actively improved clinical applications on the basis of tackling key technologies. ChoiceMMed's first-generation oximeter can measure blood oxygen saturation and pulse rate. In the subsequent technological innovation, the company added perfusion index (PI) and HRV according to clinical needs, realizing the accurate measurement of respiratory rate by PPG technology.
It is reported that respiratory rate refers to the number of breaths per minute of an individual. Real-time measurement of respiratory rate is very important for evaluating an individual's cardiac function and gas exchange capacity. It is also a sensitive indicator of acute respiratory dysfunction. Respiratory rate can be directly reflected by the oxygen saturation index. More importantly, by monitoring blood oxygen saturation, it is possible to predict in advance that an individual has risks such as acute respiratory failure. Therefore, this type of product has a wide range of application scenarios, and it is very suitable for daily monitoring of patients with respiratory diseases, grass-roots physical examination, home auxiliary screening for pneumonia in children, as well as monitoring the intensity of physical fitness activities and home self-examination of ordinary people.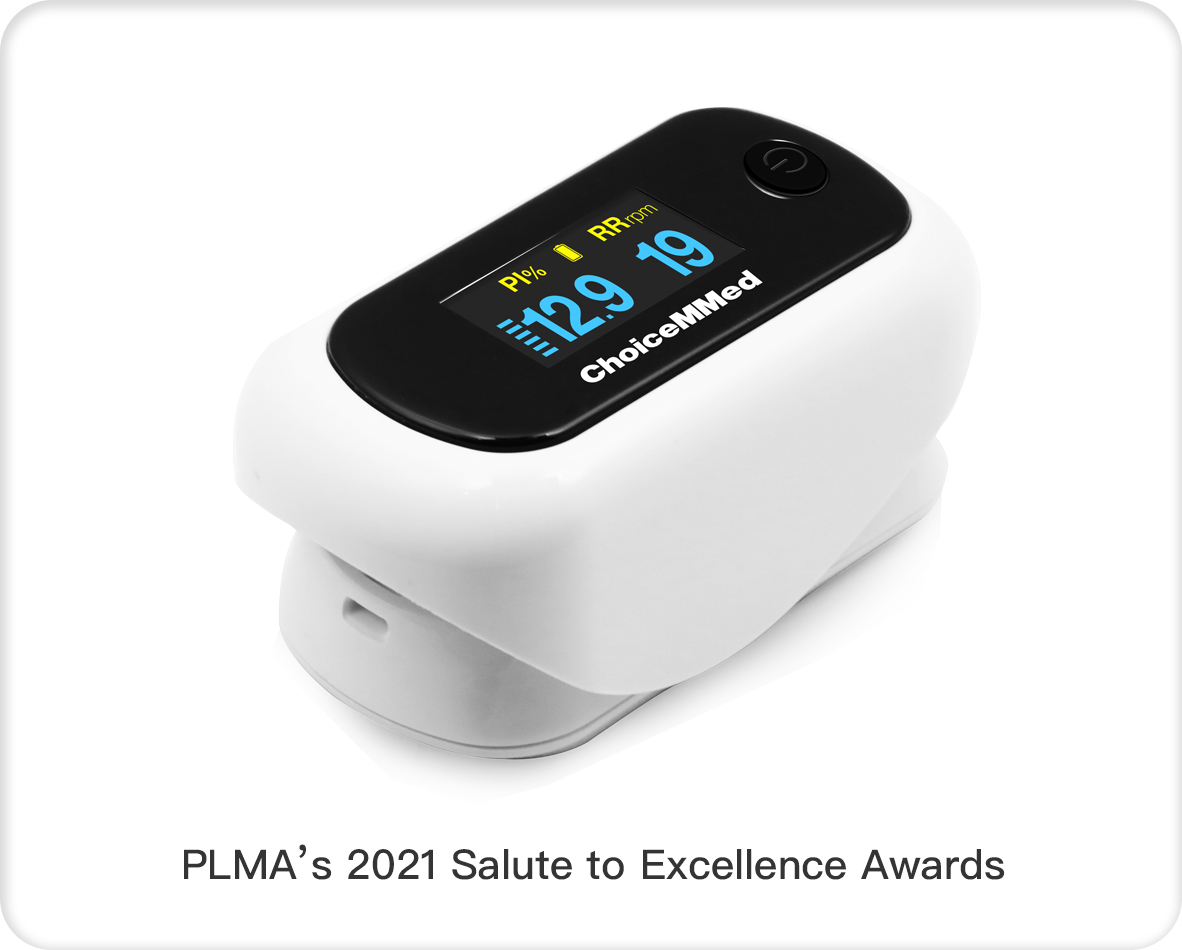 What's more, ChoiceMMed has promoted the respiratory rate algorithm technology across the board in recent years, and has completed the efficient transformation of scientific research results. In 2020, ChoiceMMed's respiratory rate products were successfully listed in U.S. supermarkets (OCH products). In just one year, the market responded positively; sales far exceeded expectations. Then, ChoiceMMed launched a full-line product expansion plan for the respiratory rate parameter. By implanting the respiratory rate algorithm into multi-parameter monitors, vital signs monitors and other oximetry products, ChoiceMMed has greatly improved the functions and performance of each product. Improved user experience.
As an important part of ChaseSun Pharmaceutical's medical device sector, up to now, the company has more than 300 patents in medical device-related fields around the world, covering blood oxygen, ECG, blood pressure, fetal heart rate, body temperature, multi-parameter monitoring, health check Body and other products.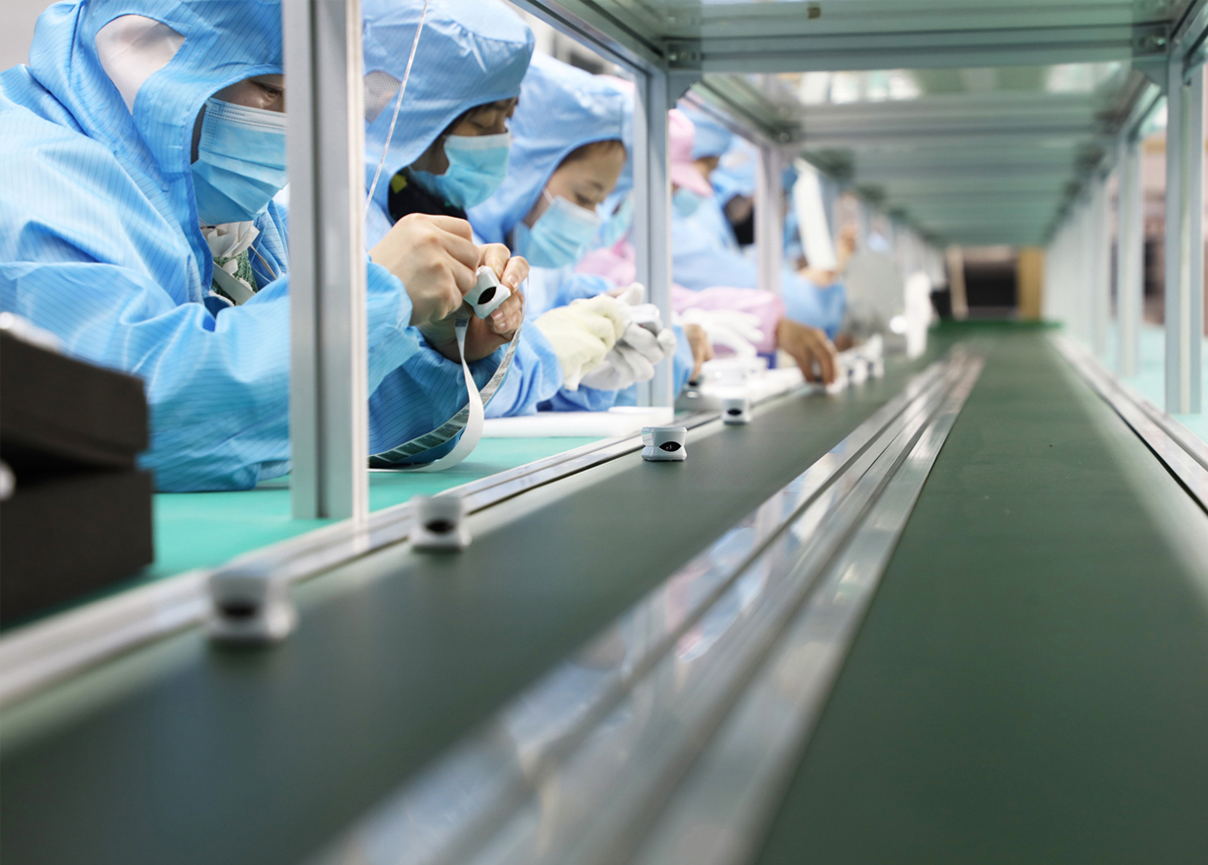 "Technology and intelligent care" is the corporate mission that ChoiceMMed has adhered to for many years. In the face of new trends in global medical care, ChoiceMMed has always remained at the forefront of the industry. Integrate product R&D strength and global resource advantages to further promote the implementation of smart medical products. Relying on big data and artificial intelligence technology, we will continue to innovate medical products and promote the development of the smart medical industry. In the future, ChoiceMMed will continue to optimize and innovate, focus on empowering products, and provide professional, accurate and convenient medical-grade services for hundreds of millions of families around the world.